NOTE CARDS & CALENDARS
Big Trail Publishing has been proud to support Friends of Camp Christopher for the past 3 years with the offering of an annual calendar. Our 2018 edition, graced with 13 beautiful photos by former and current campers, has now sold out. We will be giving you a Heads Up this summer about the publication of a 2019 calendar.
But always available

are our Camp related Note Cards.
The Christopher Spirit series features six different photos by six Camp alumni, along with a lyric fragment from a familiar Camp tune. Blank on the inside for your personal thoughts and messages, the cards come in sets of six for the modest price of $5 per set.
Set 1 Set 2 Set 3
Christopher Spirit Look for God Prayer of St. Francis
Set 4 Set 5 Set 6
Easy Come, Easy Go Feel the Warmth I Love Thy Rocks & Rills
Set 7
is a Combo Set of six which includes one of each design.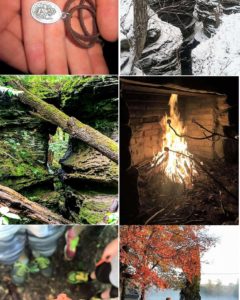 Buy 5 or more card sets and get an additional one for FREE!
Ordering is easy! You can download our Cards Order Form and mail the proverbial check. Or, if you're a Paypal user, you can make payment via our bigtrailak@aol.com account. Just be sure to leave a message as to what the $$$ are for. PLEASE ADD $5 FOR S&H TO EACH ORDER.