FACILITIES COMMITTEE (Camp Physical Needs)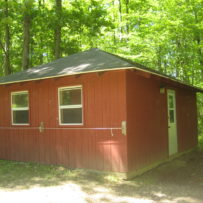 The Facilities Committee works with Catholic Charities of Summit County to provide input and help implement the physical improvements at Camp. The donations of the members of Friends of Camp Christopher make it possible for our organization to help Camp Christopher as it prioritizes expenditures to maintain/improve the program's facilities. Current FoCC Facilities Committee Chair Bill Marras is a trustee of the Diocese of Cleveland Facilities Corporation, and as such can keep our members informed of current activity and upcoming capital projects. One happy result of this collaboration was the 2016 renovation of Cabin Old James Gibbons. The FoCC donated $2,500 for this successful project.
Bill is looking for anyone interested in joining him on the Facilities Committee. You can make comments or ask questions by leaving a message below.