GENERAL MEMBERSHIP MEETING MINUTES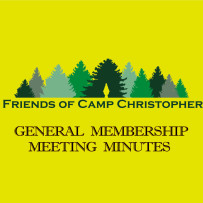 ARTICLE VI – MEMBERSHIP
Membership in Friends of Camp Christopher shall be extended to all who support the mission of the organization, who support Camp Christopher itself, and who indicate their wish to be included as a member by submission of the application form to the Membership Committee. Members shall be eligible to make motions and vote at membership meetings. Members may serve on committees. Members may hold office in the organization. A member must be in attendance to vote at a membership meeting.

Our ByLaws make it clear that Friends of Camp Christopher is an organization governed by our members. For this reason, we think it is important to maintain an archive of our General Membership Meetings as documented by the minutes approved at these meetings. That is what we intend to do with this page, as well as providing a source of information on upcoming business. And, remember, you can see our ByLaws by clicking on to the "Read our FoCC ByLaws" link here or at the bottom of each of our pages.
NEXT
MEETING OF THE FOCC GENERAL MEMBERSHIP:
Saturday, May 5, 2018
AT CAMP CHRISTOPHER, 10 AM – NOON.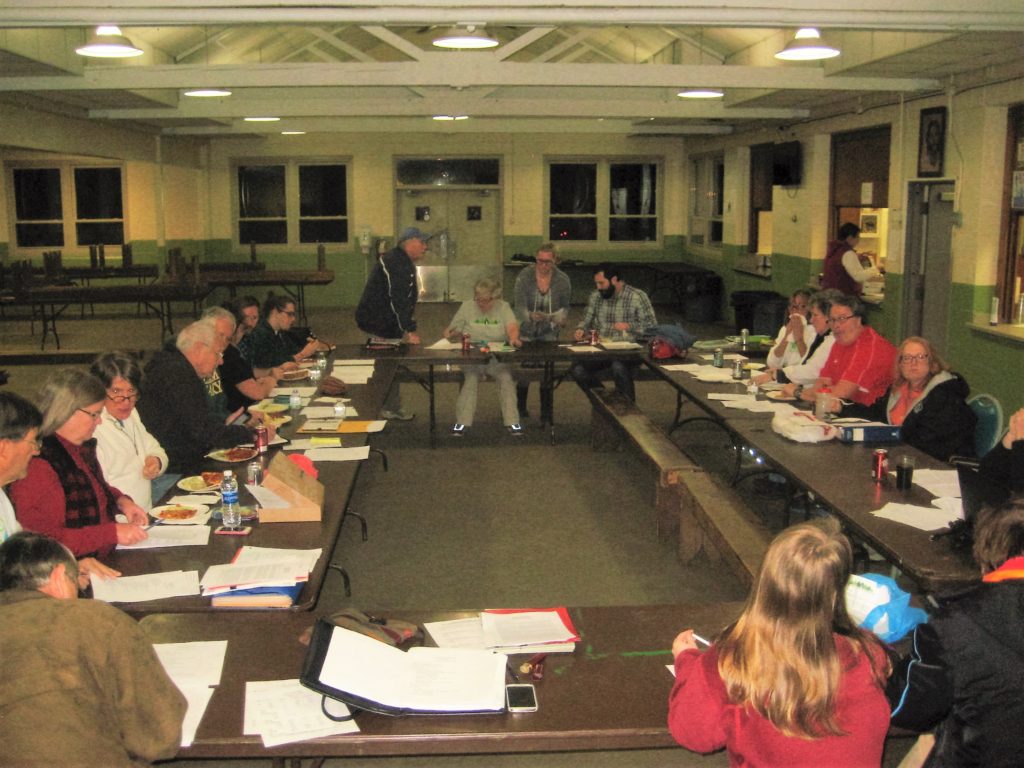 2017 MEETING MINUTES
April 8, 2017 January 21, 2017
2016 MEETING MINUTES
November 9, 2016 July 30, 2016 April 28, 2016 January 30, 2016
2015 MEETING MINUTES
2014 MEETING MINUTES
2013 MEETING MINUTES
2012 MEETING MINUTES