FoCC T-Shirts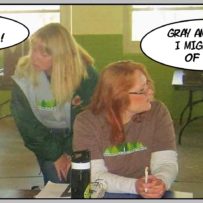 Prone to wear your heart on your sleeve
when it comes to your feelings about Camp? Well, have we got a (short) sleeve for you!

Friends of Camp Christopher

has a limited quantity of quality T-shirts in six sizes (from xs to xxl).
The shirt bears our official FoCC logo designed by our Ways & Means Chair, Chaz Gessner, and his talented artistic collaborator, Dawn Heisler. If you want to display your affection for Camp in cotton (with just enough polyester to prevent shrinking), our shirts are $20 each. Please add $7 per order for s/h.
And, hot off the presses, check out our Camp Lakes tees!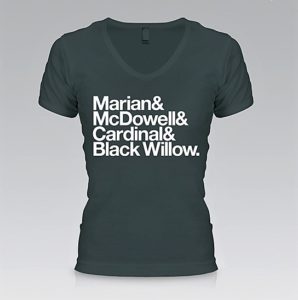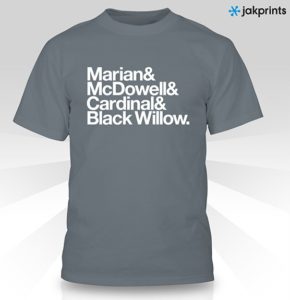 These charcoal gray beauties come with a V-neck style favored by our female FRIENDS in sizes from S to XXL. The guys shirts come in sizes from S thru XXXL.
DUE TO THE MODEST DIMENSION OF OUR INVENTORY, IT WOULD BE WISE TO MESSAGE US BEFORE ORDERING TO SEE IF WE HAVE YOUR SIZE AND STYLE IN STOCK.
HOW DO I GET ONE? It's easy! You can mail your check or money order to FoCC to the Webmaster's home address (where the shirts are lovingly stored) :

540 Stanton Ave, Akron, OH 44301.

Shirts are $20 each. Please add $7 for each order for s/h.
Paypal user? You can send your order to our account at friendsofcampchristopher@gmail.com . Click on the donate button at the bottom of the page. Note your color and size and mailing address in the info box.